There are two main types of search engine optimization strategies. On-page and off-page SEO are two main types of SEO. On-page SEO is often referred to as improving your SEO. Let's discuss the importance of on-page optimization in modern web marketing.
What is On-Page SEO?
On-page optimization is the process of optimizing web pages for organic traffic to increase website rankings in search engine results pages (SERP). Optimizing pages' HTML, internal links, and metadata (meta description, meta title, and keyword density), along with the posting of relevant, high-quality content and images, is part of on-page SEO. On-page SEO can make a webpage more appealing by combining all of these elements.
Off-page SEO is a term that describes ranking factors for search engines. These factors are not under the control of the site owner. Backlinks from other websites, social media, brand mentions, and shares all can have an effect on a site's ranking in the SERP.
On-page SEO is based on the content of the page. This means that any content within the website could have an effect on SEO. This is generally called "content", although marketers often refer to the main text on the page as "content".
This is, in any case, the primary focus of search engines. It should also be the focus of any SEO marketing strategy.
What On-page SEO is Important for your website?
Search engines use on-page SEO to analyze your website and any content that is connected to it to determine if a query is relevant to your website. Google is continually updating its algorithm to better understand searcher intent and provide search results that match that user's requirements. Your website should keep up with Google's algorithm changes.
Your website and content (including what is visible to the users) must be maintained. Media, content, images, and search engines are visible on your website. meta data, HTML), have been optimized according to the most recent practices by companies such as Google and Bing. Search engines will be able to understand and rank your site if this is done.
It doesn't matter if you own a large or small business. Optimizing a website for on-page SEO is crucial.
Search engine optimization is one of the most common methods of digital marketing, and it remains extremely popular due to its outstanding ROI. On-page SEO is the most cost-effective and long-lasting digital marketing strategy. It can help websites grow and bring you passive traffic for many years.
Search engines like Google and Bing account for nearly half of all website traffic. This means that search traffic accounts for close to 40% of online revenues. Another thing to consider: Search engines like Google and Bing get more than 32% of all keyword traffic. The first page of search results can grab up to 91.5%.
On-page SEO is therefore so important. Without it, your website could lose out on search results for specific business terms. Your site could be pushed down by search engines by your competitors if you don't have an SEO strategy. This is why so many companies hire SEO agencies. The search marketing industry has grown to approximately $79 billion.
What are the most essential elements of on-page SEO?
Apart from the above-mentioned on-page SEO strategies, there are many other crucial elements that are critical to the success and growth of a website. These are essential to maintain an on-page SEO strategy. This can be done in three ways: meta data, content writing and internal linking.
Meta data
Your meta data is located in the HTML code for each page. It includes your page title tag, meta description and other information that are used to rank your pages in search engine results. The link to the page that you are linking to is where the meta title, meta description and query will be found when you use a search engine. Your meta data should be optimized using good keywords and rich content to help search engines and users find what your page offers.
On-Page Content
A well-written content links the words on your website to the meta data keywords. Good writing combined with the right keyword placement will both reassure search engines and meet users' needs. Marketing in other areas requires content marketing.
Google has provided guidelines for websites and businesses on how to make content that is EAT-friendly for Google results. This means that content must be authoritative, trustworthy, and expert. While EAT is not a ranking signal for on-page SEO, content is. Your content should be high-quality, well-focused on the meaning and intent of your target keywords. The Webmaster Guidelines of Google provide guidelines for content:
Make sure you have a site that is informative and useful. Also, make sure your pages accurately and clearly describe what you are doing.
Consider the keywords users might type to find your pages and ensure that your site includes them.
Google will be able to fully understand the contents of your website if you allow crawling of all assets, such as CSS and JavaScript files, that could significantly impact page rendering.
Create pages that are primarily intended for users and not search engines.
Don't deceive your users.
Consider what makes your website special, valuable, and engaging. Your website should be unique among others in the field.
Site Structure and Internal Linking
A search engine must be able to crawl your website properly if it is to understand its structure. Engines will be able to link users to relevant pages if they have easy-to-use navigation bars and footers. It is possible for search engines to struggle to find your pages if you have a confusing site.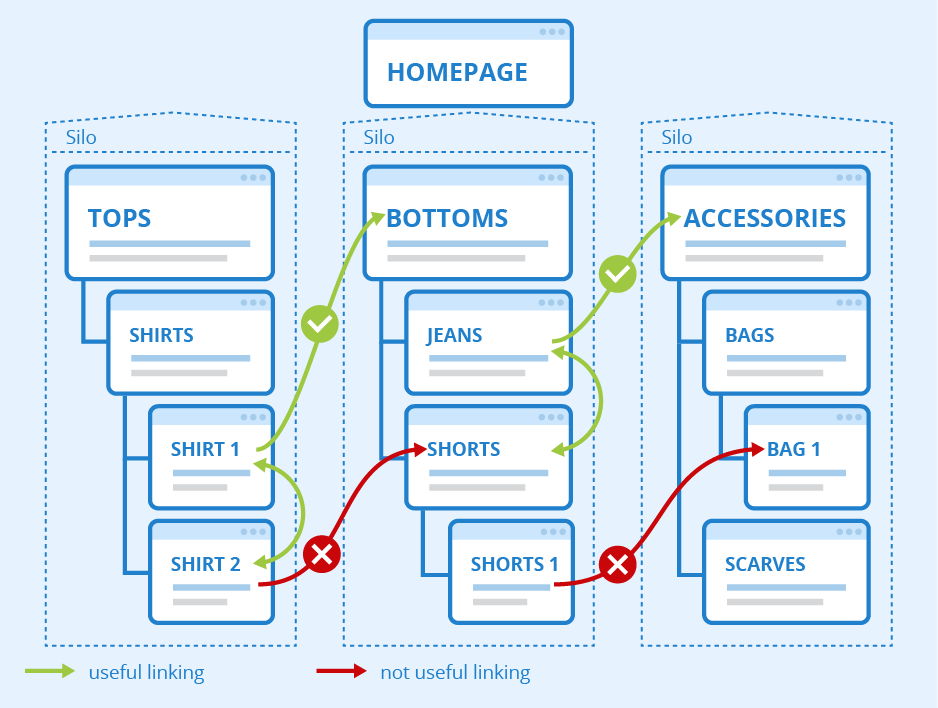 Google's Webmaster Guidelines also emphasize the importance of a site having a clear conceptual page hierarchy and important links that can be crawled easily for Googlebot indexing.
On-Page SEO strategies to increase your rankings:
It is important to make your website as search-friendly as possible in order to increase your page ranking in the SERP. You will need to understand the top on-page SEO elements in order to better understand best practices. Next, you will need to fix them.
SEO should be about your visitors. It is important to consider their needs and focus on them. Your primary motivation should be user intent and their needs. Google is now making user experience and SEO a more important part of its ranking algorithm.
Relevent Content
This is the primary goal that a user has when they enter a query in a search engine. Understanding user content means being able to match your keywords with the content on that page. If someone searches for "Golden Retrievers", are they interested in adopting one or learning more about them? It is crucial to be specific with your meta data.
When you start your keyword research or when you implement your on-page SEO adjustments, think about the user intent. A professional agency or SEO team can assist you with keyword research and integration.
You should ensure that your site content and meta data are as important as improving SEO.
Mobile Responsiveness
Mobile SEO is especially important in today's world. You want your website to look good on both desktops and phones. Your search engine results will reflect this. If a user searches for a query using their phone, a mobile-friendly website design will be higher than the less mobile-friendly ones.
Mobile responsiveness can be a complicated and broad topic. It's difficult to cover all the aspects that make mobile-friendliness. You'll be the best if your mobile site is easy to navigate, quick to use, and matches your main site in many ways.
Website Security
Site security, such as with an HTTPs protocol, is a simple matter. Many sites don't have the right security to function properly. Google has made security a key element of its ranking algorithm since 2014.
User Experience
Site structure, navigation, site speed, design, and site structure are all signals that can be used to improve SEO. These are elements web developers should pay close attention to in order to improve their website. To make sure that users have a better experience with each page's main content, think about how you can improve your web design.
For more information on why on-page optimization is so important, or to learn about SEM agency services, contact us. Our team can help improve the most critical elements of on-page SEO to grow your business.